Play the Best New Slots of 2022
There are thousands of online slots available on the web, and new games are constantly being added. Dozens of slots developers work tirelessly to bring exciting and innovative gaming experiences to players with each new release, so it always pays off to give new slots a try. The newest slots on the web are the ones with the most unique and generous bonus features, providing you with the chance to earn payouts in sensational new ways.
On top of all this, online casinos want you to try out new slots – so, they tend to center many of their bonuses around them. By giving new releases a spin, you open yourself up to the possibility of claiming bonus cash and free spins that you wouldn't otherwise have if you were just playing the same old slots games.
Why Play New Slots?
The online slots market is constantly changing, with new games being added weekly. Every passing month, at least a dozen new titles hit the web – each bringing something refreshing and exciting to players. If you're looking for a great way to improve your winning potential and experience thrilling new gameplay, give new slot games a spin.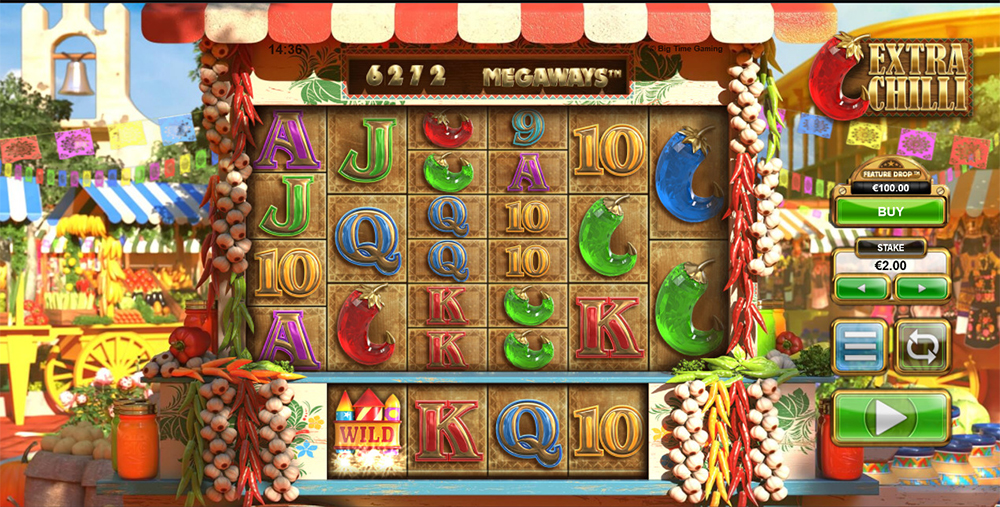 New Slots Features
When you play new online slots, you'll be able to vie for the chance to win amazing prizes by taking advantage of the ground-breaking innovations that designers introduce in their fresh releases. These are just a few of the new innovations that have come from slots developers recently:
Cluster Pays – A new type of online slots where winning combinations are made by landing groups of matching symbols together, rather than landing matching symbols on paylines. These games offer you the chance to cash in on wins more often and allow you to hit multiple winning combinations in a single spin.
Expanding Reels – It's pretty self-explanatory, but we'll give you an overview. When a slots game has expanding reels, the reels will grow to feature more symbol positions and offer you more ways to win.
MegaWays – An exciting innovation that offers players hundreds of thousands of ways to win big. The number of symbols that appears on the reels vary, which allows the games to offer many, many more winning ways than other slots.
Feature Drop – In games that have the Feature Drop function, players can make an extra bet to trigger the bonus round right away.
Unlimited Free Spins – This is a feature that you'll only find in online slots that have only been released in 2018 and later. There is no set limit to the amount of free spins you can earn. Your free spins will keep going and going until a certain criteria is met (such as collecting a certain number of coins or symbols).
If you haven't played a new slots game recently, then you're sure to have missed out on some of these fantastic features. So, be sure to check out the new slot offerings the next time you visit your online casino to experience these great bonuses.
New Slots Bonuses
When it comes to casino games, nothing quite makes a player more happy than free bonuses, and the same is true for slots. Slot lovers stand to earn generous bonuses, which includes bonus cash and free spins, simply by trying out new slot games. In this respect, you really have absolutely nothing to lose but so much to gain. So, if you're growing tired from seeing the same spins, animations and storyline from your regular slot, the following bonuses are more than enough reason for you to give a fresh title a spin.
Game of the Week/Month
In Game of the Month promotions, the casino operator will pick one new game that you can play for bonuses. Players are usually offered points for every $10 that they spend on the game which they can cash in for free spins or bonus cash.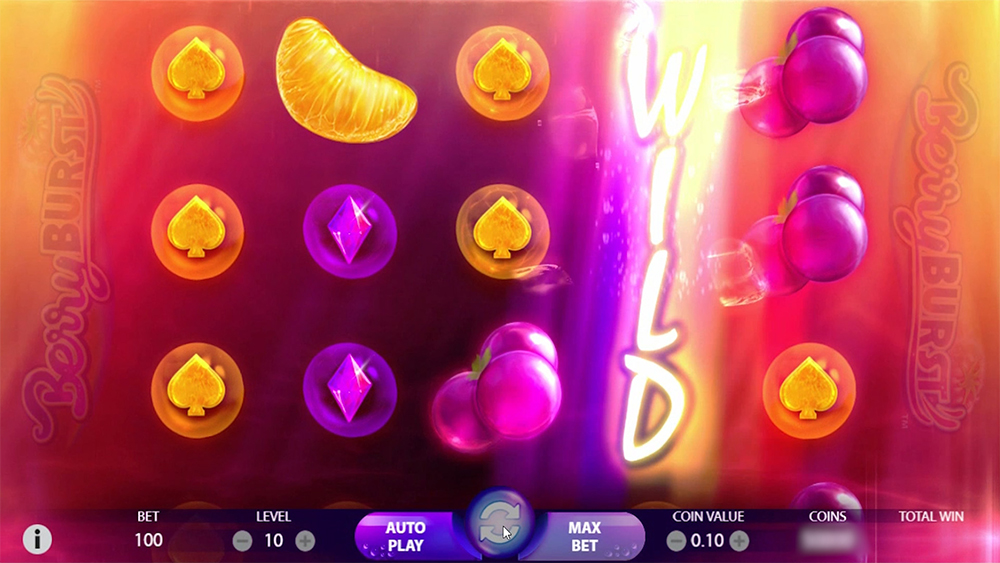 Free Spins
Some online casinos will provide you with free spins on their newest games. When you make a deposit and use the specific bonus code, the site will award you with bonus spins on the new slot so you can check it out and see what all the buzz is about.
No Deposit Bonuses
These bonuses are usually only awarded to new players, but they are certainly worth signing up to a new site for if the offer is tantalizing enough. Often times, free spins on new slots are offered as no deposit bonuses, so you can play recently releases completely for free.
The Top New Slots
New slot games are released every week, but there are some games that stick around as popular games for months. These are the hottest new slot games on the web right now, which have been released this year and continue to be the top performing games at online casinos:
Berry Burst – Berry Burst is a Cluster Pays slot from NetEnt that offers players plenty of chances to win big. The game features expanding wilds to help you boost your odds of winning, and there's a generous top prize worth 5000 coins. There's also a Berry Burst MAX version that offers a higher volatility gameplay experience.
Dwarfs Gone Wild – This Quickspin title is based on Snow White, and features a kooky cast of characters. Each dwarf offers his own unique bonus, including spreading wilds, extra free spins and multipliers. The game features 20 paylines and offers players the chance to cash in on a top prize worth 120 coins.
Penguin City – In Penguin City from Yggdrasil Gaming, it's your job to help the penguins escape from the horrible working conditions in a fast food kitchen. It is a 243 Ways to Win slot with stacked wilds and an unlimited free spins bonus.
Pixel Samurai – Playtech's Pixel Samurai slot more closely resembles a mobile game like Candy Crush than it does a casino game. The slot takes place on a 5×5 grid, and you hit winning combinations by landing groups of matching symbols together. You can hit multiple wins in a single spin, and there is a progressive jackpot prize up for grabs.
Extra Chilli – Extra Chilli is one of Big Time Gaming's most popular new slots, and is actually one of the most played games on the web. This game offers players up to 117649 ways to win with each spin of the reels, and a generous free spins round is available. You can also purchase the free spins round outright rather than having to wait for the bonus symbols to land.
The Best Slots Developers
There are dozens of slots developers on the web, and each one aims to deliver players great games that have been created from a unique gaming perspective.
These are the online slots developers that you can count on to release new and innovative slots on a regular basis. Keep an eye out for these names, as they will definitely have something fresh in store for you every month, and could be the very reason you'll have some extra spare cash in your pocket to get yourself a little treat.
NetEnt
NetEnt is a well-known online slots developer that has been creating games for over a decade. While the company has been around for a while, it doesn't mean that things have gotten stale. Quite the opposite, in fact. NetEnt is always working hard to release exciting new slots with never-before-seen features. So, if you play at an online casino that is powered by NetEnt, you'll always have great new games to play.
Big Time Gaming
Big Time Gaming sets itself apart from other online slots developers by endeavoring to create brand-new features that have never been included in games before. The company has patented the unique MegaWays mechanic that offers players over 100,000 ways to win, and you can expect all of Big Time Gaming's new releases to offer up bonus features that provide the most generous winning potential.
Yggdrasil Gaming
Every new Yggdrasil slot is more impressive than the last. The company launches new games every month, and each one is sure to feature gorgeous graphics and unique gameplay. No two Yggdrasil slots are alike, and you can count on this developer to continually release impressive games to keep you entertained.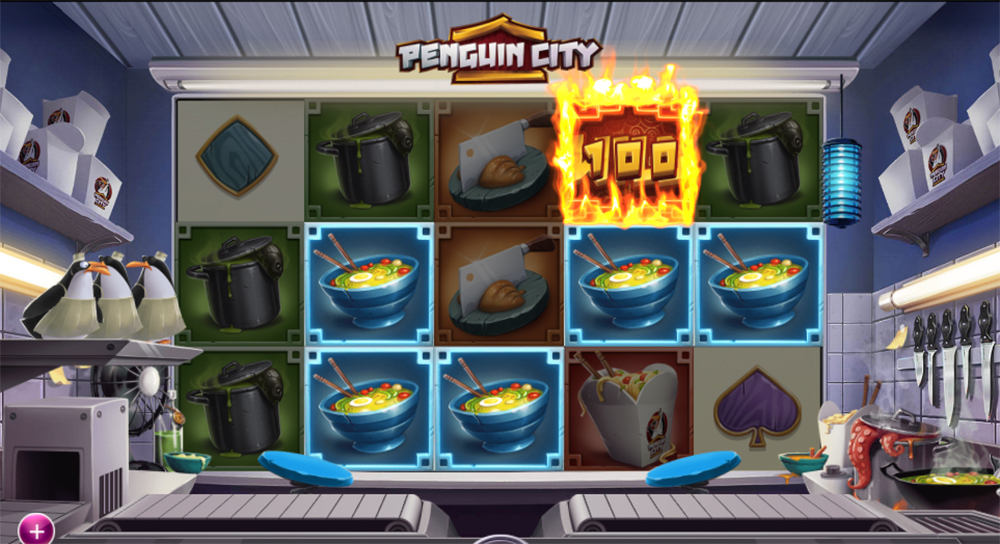 Quickspin
Not to be outdone by the other slot developers here, Quickspin too brings out new games on a regular basis. In addition, this company re-releases popular older slots with enhanced graphics and bonuses to keep things fresh. So, if you're a fan of good ol' classics but wouldn't mind a little more eye candy, Quickspin slots are the perfect fit for you.
ELK Studios
ELK Studios is more of an indie gaming studio, so you can always anticipate outside-of-the-box slots from this company. Every new release features some interesting and quirky theme and, more often than not, they include new bonuses that you don't often find in other online slots across the web.
Play New Slots for a Thrilling Gaming Experience
So, don't stick to playing the same old online slots games, especially since there are literally 1000s of slots for you to choose from. You could be missing out on some amazing gameplay that really enhances your winning potential. Game developers work hard to give slot lovers like you the chance to experience exciting and innovative gameplay features with new slots releases every month. Always be sure to check out the new releases section of your online casino to find out about the latest games that are on offer. Who knows? You could very well be a spin away from a staggering amount of cash!